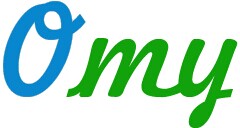 Omylink Technology Co.,Limited belongs to Shenzhen Frelink Electronic Ltd. response for international market sales and marketing, Frelink established in the year 2005, locates at the Special Economic Zone Shenzhen City of China. In order to develop new market and build company brand,Frelink establised oversea sales team,then Omylink™ borned in 2014.

Frelink/Omylink™ is professional network equipments manufacturer, products include Network switch (PoE switch, Ethernet switch),Wireless router (Desktop / Ceiling / In wall styles)

Frelink/Omylink™ has an experienced R&D team very skillfull with network devices OEM/ODM and capable offer durable quality and fast after-sale service.

Frelink/Omylink™ is confidencial and proud that our cooperators are highly sertisfied with our experiences and skilled job. Frelink/Omylink™ keeping pursue competitive prices, high quality products, punctual delivery and best services.
Frelink/Omylink™ seeking to build long lasting relationships with all cooperators, apply our knowledge and expertise to provide the best product at the most competitive price and provide Service that exceeds expectations.